Member Benefits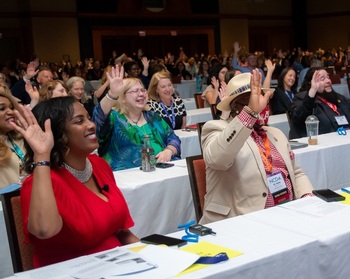 Professional Development:
Global Career Development Conference provides expert keynoters, skilled presenters, CE-approved program sessions, and opportunities for networking with many career professionals. Members receive discounts on registration fees, access to select session video recordings, and exclusive scholarships.
The NCDA Hub, a new, on-demand learning platform. Members receive discounts on course registration.

Professional Development Institutes

provide opportunities for continuing education at the annual conference and occasionally at state and regional locations (such as the Career Practitioner Institutes). Members receive discounts on registration to these events.
Committee Work supports much of NCDA and contributes to the field. For example, the Multicultural Career Resource List (generated by the Committee on Diversity Initiatives and Cultural Inclusion) aids practitioners, researchers, authors, and those seeking credentials. All members are invited to join any committee.

Professional Recognition

can be achieved by holding an NCDA Credential, contributing to a publication, presenting at a conference, or serving on a committee. Members are also eligible for annual NCDA Awards.
NCDA Academies, such as the Leadership Academy and Career Teaching Academy as well as the Mentoring Program.
State leadership development, such as quarterly consortiums and toolkits
Jobs for Career Development Professionals: job openings posted online (members must login to view jobs).
Publications:
Standards and Advocacy:
Professional Credentials that are built upon rigorous quality standards, scope of practice and ethical guidelines. NCDA credentials show validity of your competency in the field. If you are a credential holder, you are eligible for an exclusive web listing on the NCDA website to let others know that you provide help to those with career needs.
The Government Relations Committee works with the Washington DC-based LobbyIt advocacy firm.
The NCDA Research Grant Recipients Report includes the name of the researcher who received the award in the past, the title and description and where possible, a link to the research itself. This report reveals important data on how NCDA has invested in career research and may help the board consider where and how to invest to further NCDA's mission.

Liability Insurance

may be available to NCDA members, with specific qualifications, through the ACA Insurance HPSO. Call 800-347-6647 for more information.
Members experiencing an ethical dilemma may reach out to the Ethics Committee to ask for assistance regarding the dilemma.
Resources:
Networking Opportunities

are endless with thousands of career development professionals who are members of state divisions and NCDA. Members can access a Directory under Members Only (after logging in). Members may also use the Questions and Comments form under Members Only Resources "Ask a Member" to discuss career-related issues of interest.
Sample Forms is an online repository of documents for reference and use when developing professional forms. Counselor Educators have also shared a sampling of their syllabi and favorite assignments.
Bibliography of Military Career Transition Research, 2000-present. Created by the Veterans Committee, this PDF includes a wide variety of demographics/topics: female, LGB, ex-offenders, theory applications, employment, etc. It is available to members upon Login, under Members Only Resources.
Resources for Partnering With International Students. This online document includes resources to support career development of International students, within the college/university setting. It is available to members upon Login, under Members Only Resources.
Partnerships:
The National Career Development Association collaborates with a number of other career-related organizations and professional associations. The most recent work has been done with the following organizations.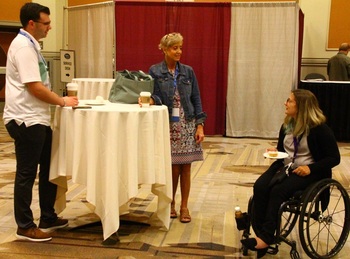 Keep your Membership benefits coming -- we need your current email address to send you the web magazine and monthly announcements. Your membership profile is available when you login - please update your email.

If you have a question about Membership, please contact NCDA Headquarters by calling headquarters (918) 663-7060 (Mon-Thurs) or emailing Natalie Scrimsher, Membership Director, at nscrimsher@ncda.org.