Jobs for Career Development Professionals
NCDA lists job openings in the field of career services and education on the website for members-only. If you are a member, click here to view Current Openings.
Who will see the Job Listing?
This service is for NCDA members only and open positions must be in the areas related to career services and education. Our members include wide variety of professionals and graduate students, who are interested in positions such as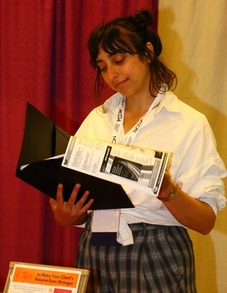 College/University Career Center Staff
School Counselor
Private Practice Career Counselor
Counselor Educator
Human Resource Professional
Career Coach
Workforce Development Personnel
Government/Military and Corrections Counselors
and other Career Service Providers
While many NCDA members hold master's degrees (or higher) in counseling or related fields, there is not a minimum educational requirement and job listings may have a broad background. However, jobs will not be posted for the member to share with clients/students (i.e., jobs outside of the field of career development).
Recent jobs we have posted include:
Career Education Coordinator
Assistant Director for International Student Career Development
Career Consultant
Director of Career Development at a major university
Assistant Director for Campus Recruiting and Career Connections
Executive Director of Career and Professional Development
Associate Vice Chancellor, Alumni Engagement and Career Development
Dean of the Career Center
Career Counselor
Research Associate, Career Exploration and Readiness
If you are unsure if your open position would be appropriate for NCDA members, please view our website or you may ask the webeditor@ncda.org.
How to Post a Job Opening
Employers may submit job announcements via the online form at any time, with the following information only:
Position Title
Organization
Location
Description (limited to 50 words)
Website link for more information.
Fees and Policies

If you are a member, please login first.
Employers do not have to be an NCDA member to list a job.
Members can post an open position for 30 days for $125. Job openings will not be posted until payment is received.
Non-members can post an open position for 30 days for $175. Job openings will not be posted until payment is received.
Please allow 2-11 business days for the submitted announcement to be reviewed and posted. The job will be on the website for 30 days only.
Use the form to submit your job posting (please do not email us). Jobs must be related to the field of career development. Job openings will not be shared with members' clients or students.
Note, your Contact Information is for our records only and will not be published.
Questions may be directed to webeditor@ncda.org
---
SAMPLE Job Listing:

---
Click here to view Current Openings