Policies, Bylaws and Reports
The NCDA Fiscal Year is Oct 1- Sept 30. See the Committees page for their annual and mid-year reports.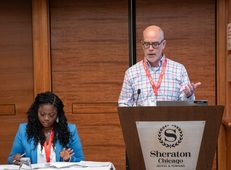 This annual Report is posted here just prior to the annual conference because it contains the meeting agenda, membership and treasurer's report, and election information (including candidate's bios). Clicking on the report title opens the PDF.
The NCDA Policy and Procedures Manual is designed to direct and assist board members and chairpersons of committees to plan, implement, and evaluate the roles and functions of their respective assignments. Clicking on the title opens the PDF.
These bylaws were amended by a vote of the NCDA Board of Directors on May 8, 2018, approved by members attending the NCDA Annual Membership meeting on June 22 and approved by a majority vote of the NCDA membership on August 15, 2018. Clicking on the Bylaws opens the PDF.