08/21/2023
A Message from Carolyn Jones, NCDA President 2023-24
I'm looking forward to seeing you at the 2024 Conference in San Diego! The theme for the conference when I will be NCDA President is "The Interconnection of Career Development and Mental Health: Strategies and Techniques to Promote Well-Being and Success". Collectively we can create opportunities to encourage better career choices, healthier work environments, employee retention and smoother transitions from work life to retired life by providing hope and a sense of control and empowerment for those that we serve.
Mental health issues/illnesses present unique challenges to students, employees, job seekers and retirees. Recognizing the significance of the importance of interconnection enables us to examine work experiences and thoughts and feelings that impact behavior to define and redefine career choices, employment challenges and work/life balance.
We have engaged two experts in the field, Dr. Mark Savickas and Dr. Spencer Niles, who will give a presentation during the opening session on June 26th, and participants will have the opportunity to connect with them during an extended Q & A. The implementation of the concepts of the conference theme will be offered by Mr. Tommy Sowers, the President of Fly Exclusive, an exemplary aviation company. A summary of the focus of the conference and the engagement of the attendees during the conference will be given at the closing session on June 28th by Dr. Y. Barry Chung, Dean of the College of Education at San Diego State University.
Please consider responding now to the call for proposals. You will have an opportunity to share your understanding, knowledge, and experiences on the topic with your colleagues and friends. I encourage you to start looking forward to the promise of professional growth and the exchange of ideas!
Watch for more details about the conference to be share on the website at www.ncdaconference.org The venue, the Sheraton Hotel & Marina, is exceptional, and San Diego has many exciting amenities and attractions to create new memories.
See you in San Diego!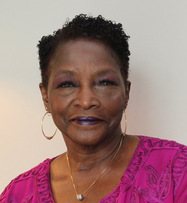 Carolyn Jones
NCDA President 2023-2024